Special Crisis Edition – How to Rise From the Ashes Again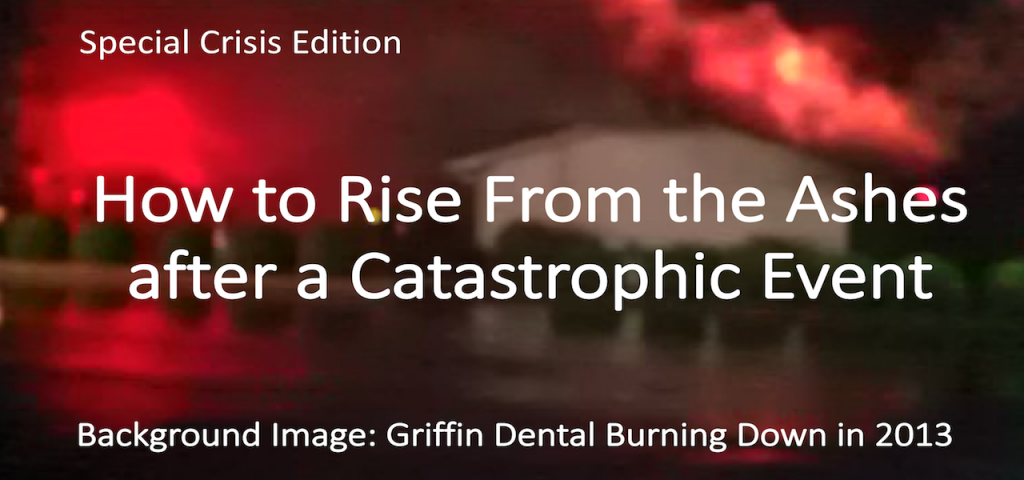 When this crisis if over, we must Restore our Practice, Remake our Systems, Rebuild our Dreams, and Reclaim our Future.
Note: you can watch this video in our Facebook group here
In 2013 I faced a similar crisis when my practice burned down overnight.
This lecture details the exact steps I took then to rebuild my practice
This is your opportunity and now is the time for all of us to "Burn Down" and failed systems that were already causing us pain and remake them perfect!
Remember, we're all in this together.
If you would like CE credit for this episode or watch the video of the lecture, go to our Facebook Group at www.facebook.com/solodentists
This is the community of solo and small practice owners navigating this crisis.