No Surprise Act Will Affect Dentists – No Surprise Here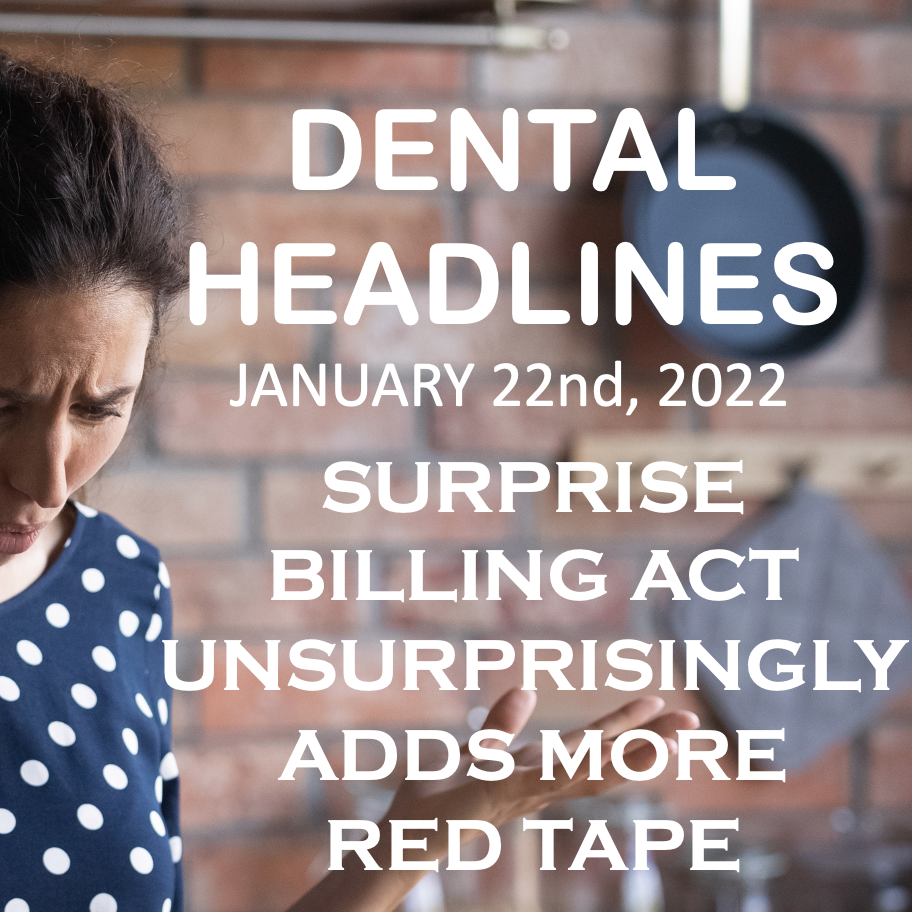 Once again, dentists are caught in the crosshairs of more regulation.
While it seems it could have been worse, all of us will likely have to change some of our ways to stay on the right side of the law.
On today's Dental Headlines Show, we will discuss:
Which (Very Few) Dentists are Exempt
The Most Likely Area You Will Be Affected
What Seems Like the Most Commonsense Way to Approach these Changes
And More.